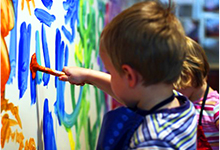 WHAT IS ESY?
The Extended School Year (ESY) program keeps students on the road to success and prevents academic and social regression that sometimes comes with taking too long a break from the classroom. If your child is challenged by communication, social skills, mood regulation, or learning disabilities, then the Extended School Year Program at The Calais School may be the only program that will address their individual needs in a safe and nurturing environment.The summer program continues to follow each student's IEP, providing academic as well as social and therapeutic activities.
Our Mission
The Calais School and its staff are committed to providing all students with the academic and behavioral skills to reach their fullest potential and become life-long learners and socially competent members of their communities.
The Extended School Year Program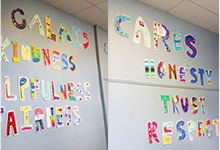 The Extended School Year Program is designed to contribute to the broad educational achievement of our students.
The ESY program includes both the Pre-K to Elementary and Middle School to 12 Plus levels. It is staffed by fully certified teachers and counselors from the academic school year program.
Classes are taught by highly qualified teachers. Counselors, reading specialists, and learning disability teacher-consultants work with students daily. School service dogs are trained specifically to work with students with special needs.
ESY also incorporates
occupational therapy (OT)
summer fun!
ACADEMICS
Small class size provides individualized attention for each student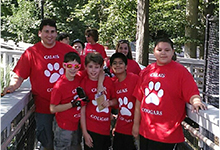 FIELD TRIPS
Educational environments reinforce classroom learning
SOCIAL SKILLS DEVELOPMENT
Build knowledge and skills
Reinforces skills through positive feedback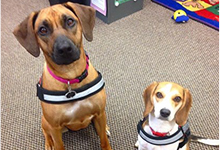 ANIMAL ADAPTIVE THERAPY™
PEER MENTOR PROGRAM
Student mentor program reinforces social skills
Utilizes strategies used by the Calais counseling staff during the academic year
PROGRAM AREAS
GRADES PRE-K TO 7
PROJECT-BASED LEARNING
An instructional approach built upon authentic learning activities that motivate and engage
VISUAL & PERFORMING ARTS
Creative expression through exploration and discovery
PERSONAL FITNESS
Provides students with the knowledge and skills to establish and maintain physical fitness
GRADES 8 TO 12 PLUS
ACADEMIC CONCENTRATION
Math and English college placement test preparation
Life skills program
CAREER AND TECHNICAL EDUCATION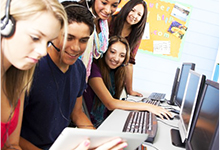 Career exploration programs in
movie making & animation
digital arts
floral & landscape design
child care
general office occupations
culinary arts
STRUCTURED LEARNING EXPERIENCE
Preparation of 21st century learning skills through active learning opportunities
Community-based work experiences
Emphasis on work-readiness skills